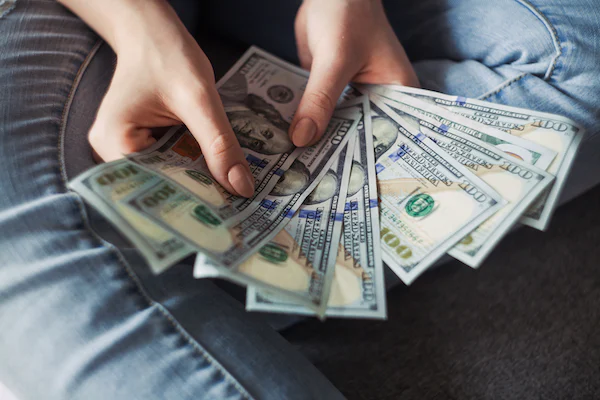 I . What Is an American Depositary Receipt (ADR)?
American Depositary Receipts (ADRs) are the means by which most foreign companies can trade their shares on the American stock market.
American investors can indirectly invest in the shares of foreign companies through American Depositary Receipts.
KEY TAKEAWAYS
An American depositary receipt is a certificate issued by a U.S. bank that represents shares in foreign stock.

These certificates trade on American stock exchanges.

ADRs and their dividends are priced in U.S. dollars.

ADRs represent an easy, liquid way for U.S. investors to own foreign stocks.

These investments may open investors up to double taxation and there are a limited number of options available.
II . How Do Stock dividends Work?
American depositary receipts are denominated in U.S. dollars. The underlying security is held by a U.S. financial institution, often by an overseas branch. ADR holders do not have to transact the trade in the foreign currency or worry about exchanging currency on the forex market. These securities are priced and traded in dollars and cleared through U.S. settlement systems.
In order to begin offering ADRs, a U.S. bank must purchase shares on a foreign exchange. The bank holds the stock as inventory and issues an ADR for domestic trading. ADRs list on either the New York Stock Exchange (NYSE) or the Nasdaq, but they are also sold over-the-counter (OTC).
banks require that foreign companies provide them with detailed financial information. This requirement makes it easier for American investors to assess a company's financial health.
III. Types of American Depositary Receipts
American depositary receipts come in two basic categories:
Sponsored ADRs
A bank issues a sponsored ADR on behalf of the foreign company. The bank and the business enter into a legal arrangement. The foreign company usually pays the costs of issuing an ADR and retains control over it, while the bank handles the transactions with investors. Sponsored ADRs are categorized by what degree the foreign company complies with Securities and Exchange Commission (SEC) regulations and American accounting procedures.
Unsponsored ADRs
A bank also issues an unsponsored ADR. However, this certificate has no direct involvement, participation, or even permission from the foreign company. Theoretically, there could be several unsponsored ADRs for the same foreign company, issued by different U.S. banks. These different offerings may also offer varying dividends. With sponsored programs, there is only one ADR, issued by the bank working with the foreign company.
One primary difference between the two types of ADRs is where they trade. All except the lowest level of sponsored ADRs register with the SEC and trade on major U.S. stock exchanges. Unsponsored ADRs will trade only over the counter. Unsponsored ADRs never include voting rights.
ADR Levels
ADRs are additionally categorized into three levels, depending on the extent to which the foreign company has accessed the U.S. markets.
Level I
This is the most basic type of ADR where foreign companies either don't qualify or don't want to have their ADR listed on an exchange. This type of ADR can be used to establish a trading presence but not to raise capital.
Level I ADRs found only on the over-the-counter market have the loosest requirements from the Securities and Exchange Commission (SEC) and they are typically highly speculative. While they are riskier for investors than other types of ADRs, they are an easy and inexpensive way for a foreign company to gauge the level of U.S. investor interest in its securities.
Level II
As with Level I ADRs, Level II ADRs can be used to establish a trading presence on a stock exchange, and they can't be used to raise capital. Level II ADRs have slightly more requirements from the SEC than do Level I ADRs, but they get higher visibility and trading volume.
Level III
Level III ADRs are the most prestigious. With these, an issuer floats a public offering of ADRs on a U.S. exchange. They can be used to establish a substantial trading presence in the U.S. financial markets and raise capital for the foreign issuer. Issuers are subject to full reporting with the SEC
IV. Example of ADRs
Between 1988 and 2018, German car manufacturer Volkswagen AG traded OTC in the U.S. as a sponsored ADR under the ticker VLKAY. In August 2018, Volkswagen terminated its ADR program.
The next day, J.P. Morgan established an unsponsored ADR for Volkswagen, now trading under the ticker VWAGY.
Investors who held the old VLKAY ADRs had the option of cashing out, exchanging the ADRs for actual shares of Volkswagen stock—trading on German exchanges—or exchanging them for the new VWAGY ADRs.
V. Advantages & Disadvantages
Advantages
Easy to track and trade

Available through U.S. brokers

Denominated in dollars

Offer portfolio diversification
Disadvantages 
Could face double taxation

Limited selection of companies

Unsponsored ADRs may not be SEC-compliant

Investor's may incur currency conversion fees